ABOUT STARC
Learn how it all began.
"STARC gave us the gift of respect for our child and the special person she is. You look beyond what society defines as disABILITIES and focus on her unique talents and ABILITIES. Thank you for being there for us!!!"
—Gerald and Laura Delaup, Parents
How STARC Got Started
It all began with Heaven.
Heaven is the first-born daughter to Laura and Gerald Delaup. At almost fifty years old, Heaven has never spoken and requires assistance with all her daily living skills. And, yet, she is her parents' greatest teacher. In 1972, she inspired her mother to establish opportunities for individuals with developmental disABILITIES—the chance to live, work and be an integral part of the St. Tammany Parish community. Because of Heaven, STARC was born.
As Heaven's needs have grown over the years, so have STARC's capabilities. Today STARC offers more than 35 varied programs, services and supports that enrich and enhance the lives of more than 1,000 individuals with disABILITIES and their families. Heaven, for example, is a resident of The Potter's Clay Community home, where she lives happily, comfortably and safely with seven other ladies who also have developmental disABILITIES. STARC's countless devoted employees, board members, advocates and volunteers make it possible.
Now it's your turn. How will your journey with STARC begin? Hopefully, it will begin with a little bit of Heaven.
What We Do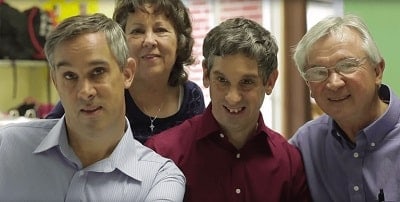 STARC's mission is impressive. For individuals with disABILITIES in St. Tammany and four surrounding parishes, STARC provides a lifetime of Services, Training, Advocacy, Resources and Community Connections.
But it's how STARC achieves its goal that is truly awe-inspiring.
Our programs and services in early intervention, day care, respite care, work training, vocational employment, home care and residential living helps move individuals through a life-long process toward greater wellbeing and independence. Our reach is broad and yet our attention to detail is vigilant. At STARC, there is truly something for everyone.
Consider this: STARC carefully matches individual and family needs with employers who have specific job openings, providing the resources and training necessary to achieve success. We also vigilantly advocate for policies and legislation, and passionately build community support, to further open opportunities for those with disABILITIES.
The results of STARC's efforts are astounding. For example, STARC is one of the largest employers in St. Tammany Parish and brings direct economic impact to the entire local community. STARC enables caregivers to work outside the home while loved ones participate in programs. And people with disABILITIES can work in meaningful jobs and earn paychecks.
If you or a loved one need or could use the support offered through STARC, or if you're moved by STARC's mission to act, please reach out. There's always room for those ready to serve and make a meaningful difference in the lives of others.
And that is, perhaps, the most awe-inspiring of all.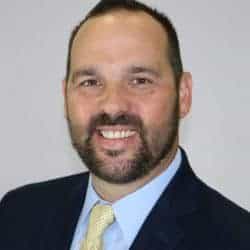 MARK BAHAM
EXECUTIVE DIRECTOR
Mark is a life-long resident of Slidell. He joined the Army immediately after high school in 1994, proudly serving his country for six years. He earned his BA in Marketing from Southeastern Louisiana University before joining STARC in 2000. Mark's intimate view of how STARC changes the lives of wonderful citizens shapes his decision-making daily. He married his wife, Cheryl, in 2010. They have two children: Alana and Layne. Mark is a graduate of Leadership St. Tammany, a board member for the East Chamber of Commerce and a board member for Statewide Community Providers Association.
WHAT OUR FAMILIES HAVE TO SAY ABOUT STARC
Watch their video testimonials below.
QUOTES FROM OUR COMMUNITY
"More now than ever, we need EVERYONE to work together in order to be a successful community.
STARC's dedication makes that a reality. So please join us in keeping this important organization growing."
I know my daughter is happy and loved at STARC. Thank God for STARC and its staff. I can sleep at night knowing that my daughter is safe. Thank You! Thank You! Thank You!
STARC's fundraising effort is a great example of a non-profit organization reducing its dependency on the government, and our tax dollars, while providing necessary services to our community's most vulnerable citizens. Thank You, STARC, for the invaluable, responsible service you provide.
Our adult son has Down syndrome. Having him live in a STARC group home has given us peace of mind,
knowing that he is loved and well cared for, even if something happens to us.