STARC FOR LIFE CAMPAIGN
We need more than $2.5 million over the next five years. We need your help.
Giving Levels:
Gift of Wings — $10,000.00 every year for 5 years for a total of $50,000.00
Gift of Freedom — $5,000.00 every year for 5 years for a total of $25,000.00
Gift of Support — $2,000.00 every year for 5 years for a total of $10,000.00
Gift of Hope — $1,000.00 every year for 5 years for a total of $5,000.00
The money will go to:
Expanding our services and programs, involving more families and the community in the joyful growth of all citizens
Retiring our total debt so that we may focus our investment on growing our breadth of services and programs
By continuing to offer programs and services in early intervention, day care services, respite care, vocational services, home care and residential living options, STARC fulfills its mission to move individuals through a life-long process toward greater well-being and independence. Today STARC is one of the largest employers in St. Tammany Parish and brings direct economic impact to our local community.
In fact, STARC is one of our community's most valuable resources. Your support can ensure that we can sustain our role for many more generations, as a leading resource for all who care about individuals with special needs from cradle through end-of-life.
Through our STARC for Life campaign, you can change someone's life with a meaningful gift or pledge today.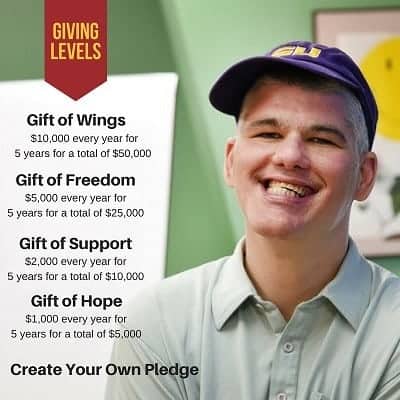 Volunteer
STARC volunteers change lives (including their own!) in so many different ways.
You can choose to:
Assist at STARC's Adult Training facilities in Slidell and Mandeville
Assist in fundraising and special events
Serve as clerical support
Lead art projects, music lessons and other creative pursuits
And so much more.
To get started, call Diane Trembley at 985-641-0197, extension 118, or send us an email ✉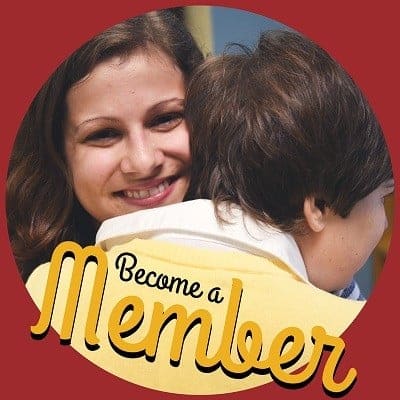 Memberships
Your membership gift to STARC is important, and we want you to know that it's a wise, worthwhile investment: we stretch every dollar to keep our operations efficient yet effective.

Business Membership
Individual Membership
Heaven Sent Art Program