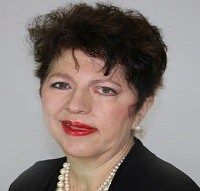 Kay Taylor
President
Karyn (Kay) Koepp Taylor is the wife of Dr. Robert W. Taylor. They have been married for 37 years and have 2 married sons and 2 granddaughters. Before marriage and during her time spent at LSU, along with being active in many of its organizations, (being named to Mortar Board and Who's Who at LSU), she worked in the State Department of Education. After graduating from LSU, she went to work in the Louisiana House of Representatives and from there to her dream job at Exxon Chemicals, when at that time she met and married the love of her life.
Since moving to Slidell Kay has been a very active member of our community, having served in many of its organizations. She is a member of Slidell First Baptist Church. She has served as president of Ozone Camellia Club, Slidell Le Cotillion, the Northshore Regional Medical Center Auxiliary, and STARC, where she truly has a heart. She was an active member in the St. Tammany Parish Medical Auxiliary, Slidell Symphony Society (Education Chairman), Slidell Junior Auxiliary (life member), and Cub Scouts Den Mother and Popcorn Kernel. Kay loves to entertain others in her home and not a day passes without her working the daily cross word puzzles. She considers herself a most blessed individual.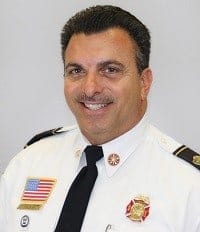 Chris Kaufmann
Vice-President
Chris is the Fire Chief of District 1 in Slidell. He has a special place in his heart for the individuals STARC serves. Chris joined the STARC board in 2006 and is dedicated to helping those with special needs.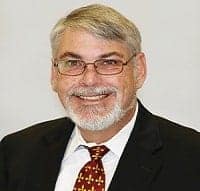 William "Bill" Butcher
Treasurer
Bill is the President/CEO of Custom Benefits Solutions, established in 2012. He has been married to his wife Tamara since 1981, is the father of three sons and a grandfather of two. In his spare time, Bill enjoys barbecuing and camping with his family. He is very excited to be involved with STARC by serving on the board of directors.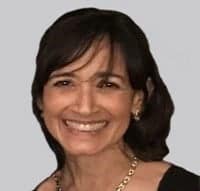 Batina Breaux
Recording Secretary
Betina is a graduate of LSU with a BS in Medical Technology. She worked at the Blood Bank at Charity Hospital, and has been married to her husband, John, since 1984. They have lived in Slidell since 1996, and have twin sons and a daughter, who are all married. Betina worked as office manager for her husband in a clinical setting and as a medical assistant for 20 years, and is currently pursuing serving as a Spanish and German language translator.
Donna Bach
Board Member
Donna N. Bach is married to David Bach and together they have four children. As a military spouse, she has traveled and lived in many states making Slidell, Louisiana her home over 20 years ago. She graduated from Wichita State University with a Bachelor of Social Work. Her and her family own and operate a small business in Slidell, Pizza Platoon. Through her business and community involvement, she is very interested in fundraising and bringing awareness of the needs in the community. She serves on other boards and enjoys spending time volunteering, traveling, and being with her adult children. As a mother of a child with special needs, being part of STARC is very special. Donna is honored to serve on the board of STARC and looks forward to serving and doing all she can do to make awareness of the needs of this population.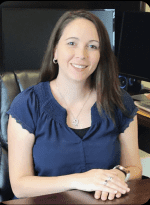 Tia Friel
Board Member
Tia Friel graduated from Louisiana State University and currently holds an active Certified Public Accounting license and Chartered Global Management Accountant certification.
Tia resides in Slidell, LA and runs the Northshore office for Taylor & Willis CPAs and Advisors, LLC. She is passionate about assisting her clients with their business and tax needs and being an integral part of their financial team and success.
Outside of the office, Tia can be found volunteering within the community, volunteering with local charities, or spending time with her family. Tia is married with two wonderful children.
"It is such an honor to serve on the STARC board and be a part of a wonderful organization."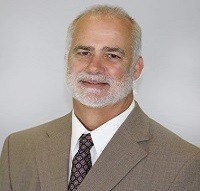 Eric Giroir
Board Member
A parent of a child with disABILITIES, Eric serves on the Board of STARC to give back to an organization that is near and dear to his family. As a board member, Eric is inspired to do as much as he can for those with disABILITIES.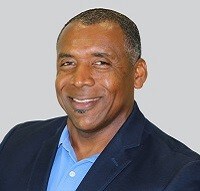 Bruce Javery
Board Member
Bruce is a customer service technician for the Atmos Energy Corporation and became involved with STARC because he admired the organization's service to the community.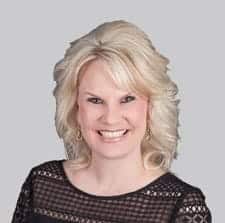 Linda Larkin
Board Member
Linda K. Larkin is a resident of Slidell, Louisiana for over forty years.  She is the Marketing Director for Patriot Title, LLC.  She is a 1997 graduate of Louisiana Tech University with a Bachelors degree in Merchandising and Consumer Studies and a 2001 graduate of Southeastern Louisiana University in Business Administration. In October of 2018, she was named one of the "Best Volunteers in Slidell" by The Slidell Independent. In her free time, she enjoys volunteering for her community and spending time with her family, especially her two nephews and niece.  Linda is honored to serve as a STARC Board Member!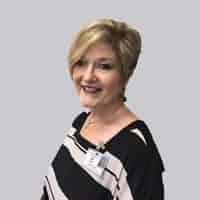 Susan Munster
Board Member
Susan serves as the Assistant Supervisor of Special Education for St. Tammany Parish Public Schools.  She earned a Bachelor of Arts from the University of New Orleans and a Masters in Educational Leadership from Southeastern Louisiana University.  Susan has dedicated her career to serving students with diverse needs – as a teacher, special education high school coordinator at Slidell High School, Principal of St. Michael Special School in New Orleans, IEP Facilitator and now Assistant Supervisor.  She enjoys spending time with her family and traveling.  She is honored to serve on the STARC Board of Directors.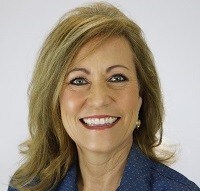 Lori Pausina
Board Member
A banking industry professional, Lori is the sales and service leader at Fidelity Bank. She is grateful to serve on the Board of STARC. "Sometimes I need to be reminded of my blessings as well as things I may take for granted. Visiting the clients of STARC helps keep things in perspective."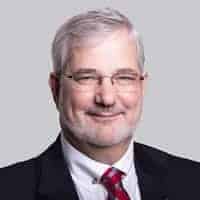 Charles "Chuck" Preston, M.D.
Board Member
"Dr. Chuck" became a physician in 1985 and since that time has practiced, taught and performed research in clinical Emergency Medicine. In 1988, Dr. Chuck moved to Slidell and in 1993 married Dr. M. Lisa Leonard. They now have 2 daughters.
After retiring from practice in 2013, he was elected St. Tammany Parish Coroner.
Dr. Chuck's interest in STARC began many years ago treating patients with disABILITIES and participating in the Special Olympics through the Knights of Columbus. His interest has more fully blossomed since becoming Coroner, working with the Sheriff on projects such as an annual fishing rodeo and a float to throw back beads at Mardi Gras for recycling.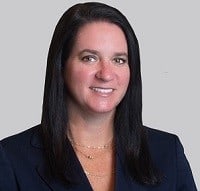 Tatem Ruiz
Board Member
Tatem is a partner at Rock Ruiz Insurance & Retirement Services, LLC.  Tatem is a graduate of Ben Franklin High School and the University of New Orleans, with a degree in Business Management.  Following in her father's footsteps, she began her insurance career in 2007. In 2008 she received NAIFA GNO's New Agent of the Year award and served on their board for several years.   Tatem has received her CLTC designation from The Corporation for Long-Term Care Certification, Inc. and her LUTCF from the American College of Financial Services. Tatem is active in her community, a lieutenant governor for her local Kiwanis district and a past president of the Northshore Mandeville Kiwanis. She is excited to be serving on the STARC Board of Directors.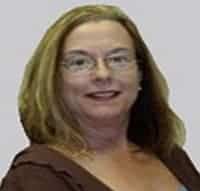 Frances Strayham
Board Member
Fran is a native of Biloxi, Mississippi. She attended St. Mary's Dominican College and Loyola School of Law in New Orleans and has practiced in Mandeville since 1986. Throughout her legal career, Fran has offered her talents to pro bono organizations which focus on the needs of underserved communities in the area. She has also served on the Bar Association Committee created to address the legal needs of disABLED citizens and their families. The primary concern of Fran's law practice is adoption, both private and agency adoption.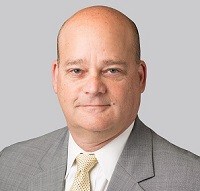 Michael F. Weiner
Board Member
Michael is an attorney on the Northshore. He and his wife Monique have two children, Alex and Kate. Michael enjoys riding his motorcycle and spending time outdoors. He chose to serve on STARC's Board because of the importance of STARC's work and because he feels that it is important to give back to the community.